About Us
Urethane Masters is a NEW Service Bureau in San Diego, but there is nothing new about this team! At its roots are well established industry veterans, with combined experience nearing 100 years. We have already worked together for well over a decade. Our goal is to blend tried and true methods with emerging technologies, delivering successful projects, on-time and within budget, to UMI customers.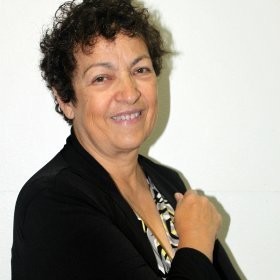 Gayle McEnroe
Gayle McEnroe is a Member of the Pembina Band of Ojibwe, registered at White Earth, MN. She was born in 1952, to uneducated parents. The eldest of 3 girls, she was raised in the inner-city, of St. Paul. It was there, that her father told his daughters "You can be anything you want to be." We will never know what prompted him to teach his girls this valuable lesson in the 60's. But his inspiration set Gayle on a course to defy the demographics of her day and pursue a remarkable career in the male-dominated industries of metal and plastic.
With a career spanning 4 decades, Gayle earned a solid reputation in sales, leadership and entrepreneurial roles. She has been part of 5 start-ups. The first 30 years were in metals, with 16 of those at the helm of a business she founded in 1988. The most recent 15 years, she had been employed in the plastics industry, establishing herself as an expert in new product development – primarily in 3D printing and urethane casting. That is how she met Minh Le.